a few words
about us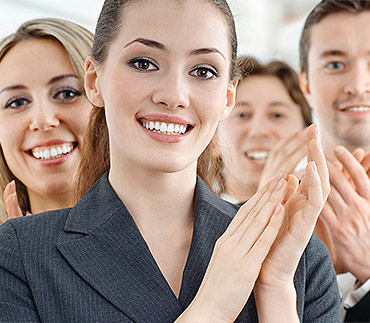 Founded in 1989 by Founder Dianne Crampton, TIGERS Success Series, Inc. helps leaders build high performance teams and cooperative work communities that employees enjoy returning to after a few days off. When committed and accountable employees and an engaging work culture are desired outcomes of workforce development efforts, TIGERS Success Series provides whole-system, team development solutions.
After the launch of Dianne's primary research at Gonzaga University into the qualities that are required to make good groups superior and successful, six principles emerged. These six principles form the TIGERS® acronym, which stands for trust, interdependence, genuineness, empathy, risk and success. Then the task was to determine if these six principles could be isolated in team behavior. Four years later and after two large independent studies, the results were conclusive. Not only could the six principles be individually measured in team behavior, they also predicted team problems and strengths. This pointed the direction to accurate team interventions that gave team developers and executives measurable team development information to ensure the best return on their team training and development initiatives. It also helped leaders transform under performing teams into excellent ones in remarkably short periods of time.
The six TIGERS principles are based on universal human needs that make good common sense to people.  When all six principles measure high in team behavior, there are predictable outcomes. If one or more of the six principles measure low in team behavior, there are also predictable outcomes that accurately point to your next steps.  It is the mission of the TIGERS Team Survey™ to take all the guesswork out of high performance team development.
OUR
vision
To improve the world of work for 8 million people and the successful organizations they work for globally…
The TIGERS Team Survey reports 360 team opinions on where leaders need to focus their efforts to improve their work environment so that they attract and retain cooperative, talented, engaged and committed employees to achieve successful business outcomes.
The TIGERS Team Survey reports 360 team opinions on the quality of group norms that build trustworthy, interdependent, genuine, empathetic, risk resolving and successful team relationships so that the roles team members assume to achieve goals experience less conflict and confusion and more professionally satisfying success.