Company Fact Sheet
TIGERS® Success Series, Inc. is a research-based and validated Sub-S corporation specializing in an interdependent organizational group develop model founded on six measurable principles that forge cooperative group relationships and high performance team dynamics. Led by Dianne Crampton, the company consults to business owners of companies generating a minimum of $5million in annual net revenues.
TIGERS® Success Series, Inc. was founded in 1991 after a four year vetting period of independent peer reviewed studies to determine if the six principles that comprise the TIGERS® model could be independently evaluated within group behavior. These principles are trust, interdependence, genuineness, empathy, risk and Success. The company transitioned by supporting post merger leadership teams such as Costco desiring collaboration between departments and cooperation among employees as driving forces within their work cultures.
About Dianne Crampton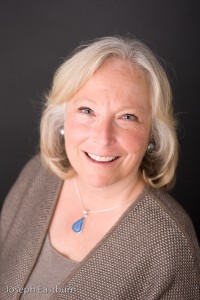 Mrs. Crampton holds an advanced degree in Organizational Leadership and System Design from Gonzaga University. She holds international trademarks and copyrights for the TIGERS® System™ for organizational development from the U.S.P.T.O. She holds similar trademarks with separate filings in Canada and India. She is the developer of the TIGERS® System™ and author of TIGERS Among Us – Winning Business Team Cultures and Why Thy Thrive (Three Creeks Publishing) and contributing author to Working Together (Barrett Kohler) and the Pfeiffer Consulting Annual (imprint of John Wiley & Sons). She is also the editor of Engagement, Retention & Growth – 10 Strategic Solutions for Sustainable Corporate Expansion & Employee Retention (Three Creeks Publishing). She served as a team and leadership columnist for Fire and Emergency Response Crews and is a consultant, speaker and workshop presenter. Her case study for reorganizing a furniture factory for the Yakama Nation was presented at a United Nations Sponsored Intergenerational Conference. She has presented the TIGERS model to the National Institute of Applied Business Ethics, the International Customer Service Association and to training and management associations. One catalytic team development activity she designed and developed for the TIGERS® System™ was nominated by Merrill Lynch for Inc. Magazine's Entrepreneur of the Year Awards. This piece was tested and debuted by Northup Grumman during the early 1990's. She is also the researcher and developer of the TIGERS 360 Team Survey™ which measures the quality of trust, interdependence, genuineness, empathy, risk and success within organizational behavior so that on-target and just-in-time team interventions and training can be delivered to groups when team members need it the most.
Founding Story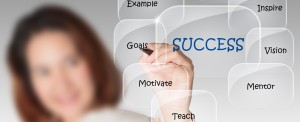 In 1987, Dianne wanted to know what makes an adequate work team truly great. And, by great she meant that the group was ethical, quality-focused, cooperative, productive and successful. She qualified success to mean that not only were goals achieved, they were achieved with high levels of personal satisfaction for those employees who accomplished the goals. Taking this query into her advanced degree at Gonzaga University, she studied comprehensive group dynamic research and essays in the fields of business, education and psychology. From this meta analysis, six principles emerged. The principles were trust, interdependence, authenticity/genuineness, empathy, risk and success. Then the next logical question was whether the six principles could be independently evaluated within group behavior. She developed a 57 question survey and proceeded to assess 17 intact groups with over 250 members. The results were independently collected and evaluated by Gonzaga. The survey was honed down to 30 questions and genuineness surfaced as the principle best understood within the context of human behavior rather than authenticity. Another independently evaluated peer review study was then conducted by the Washington State Education Association. The goal was to identify specific team development and training interventions to deliver to school building staff on a building by building basis in response to school district change reorganization from Centralized to De-Centralized Administration controls. WEA concluded that not only was the TIGERS 360 Team Survey™ an accurate assessment of team behavior, it was also predictive and prescriptive in nature. With the completion of this double vetting process, Mrs. Crampton founded TIGERS Success Series, Inc. She competed and won an ANA grant to reorganize a Native Owned Enterprise. With a success factor that produced faster than normal earnings for the Native Enterprise, requests for her case study were presented at a United Nations sponsored conference. TIGERS Success Series, Inc. now licenses and certifies Global HRD executives and qualified independent consultants in the use of the TIGERS proprietary system.
Our Mission
Our mission is to help committed leaders build successful organizations that thrive by cooperation among employees, collaboration between departments and who desire to build high performance project teams that are scalable and sustainable in all types of economic climates.
Our Offers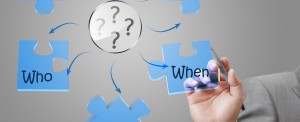 TIGERS® is a comprehensive system. Our modules are offered with implementation and execution services; implementation and execution services while facilitating, training and/or licensing your staff; or licensing and certification alone.
Resources for Human Resource Development
TIGERS 360 Team Survey
TIGERS Personalized Executive Sessions
Partnership Facilitation and Coaching
Team Development Consulting and Coaching
Six Principles New Team Development Problem Solving Clinic
Live Events:
Six Principles That Build Highly Effective Teams
– 60 minute talk
– Customized Full-Day Team Development Workshops
Open Enrollment Six Principles New Team Development Problem Solving Clinic – 2 day event offering 15 HR recertification credits
Customized Six Principles New Team Development Problem Solving Clinic For Executive Change Planning and Execution
Six Principles Leader as Facilitator – One Day Leadership Training
Digital Events:
Engaging Employees To Champion Change – 30 Minute Audio Training, E-book and Training Handouts
Thriving During Change in You Business Life Cycle – 30 Minute Webinar with Handouts
Avoid 3 Serious Performance Management Mistakes that Cause Collaboration and High Performance Teamwork to Fail – 60 Minute Webinar with Handouts and 1 HR recertification credit.
Engagement Retention and Growth: 10 Strategic Solutions For Corporate Grown and Employee Retention: Ten 30 Minute Audio Trainings with E-book and Training Handouts.
TIGERS Certification and Licensing – For HRD Executives and Qualified Consultants. Webinar- based training, Resources, Workbooks, and Proficiency exam.
Self-Coaching Training Programs:
Melting Your Stress within 30 Days Self-Study Leadership Program – E-Workbook with Self-Assessments and Strategies for Stress Management
6 Principles That Build High Performance Teams Self-Study Leadership Training – 8 Module Audio and Video Program with Coaching Handouts.
 Speaking and Workshop Topics
Engaging Employees to Champion Change
6 Principles That Build High Performance Teams
Thriving During Change in Your Business Life Cycle